Bio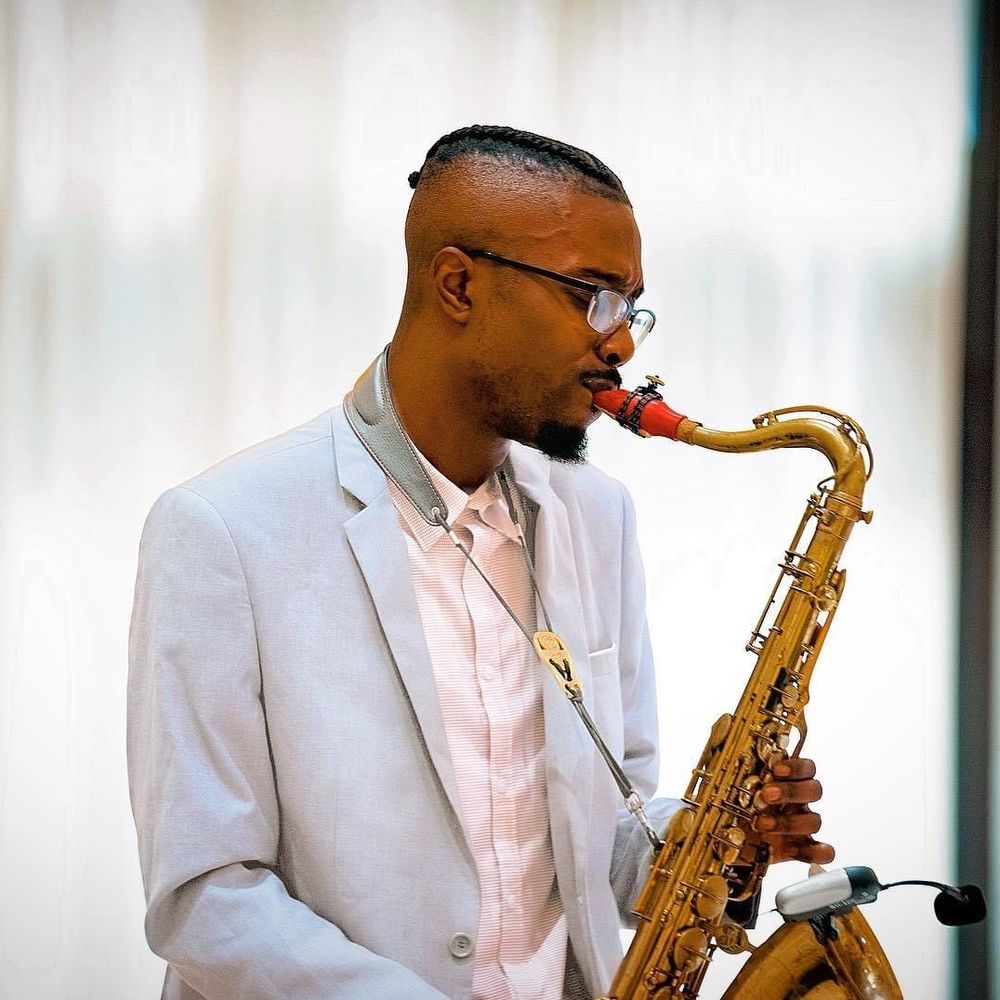 Quincy A. Chapman
Saxophonist. Artist. Writer
Quincy A. Chapman (ColossusTheKid) is a distinguished saxophonist, poet, and writer, standing out as a multifaceted talent in the world of Jazz-Pop fusion. Positioned at the forefront of a new era in music, Chapman's artistry resonates with audiences worldwide, garnering recognition for his innovative approach. Growing up in Harlem, NY, and honing his craft in Atlanta, Georgia, his saxophone serves as a conduit for captivating stories that transcend musical boundaries.
From a young age, Chapman's remarkable talent shone through as he performed alongside his father's jazz ensemble, "Solid Soul," starting at just 12 years old. This early experience set the stage for his journey. He furthered his education in Jazz Saxophone at Valdosta State University, graduating in 2019. With over 500 solo performances to his name, Chapman's mastery of his craft is undeniable.
Chapman's compositions are a fusion of his aspirations and lived experiences, channeled through his saxophone to create a unique auditory adventure.
His musical influences draw from a diverse range of genres and renowned artists. Kanye West's creativity, Sonny Rollins' timeless melodies, Kamasi Washington's innovative spirit, Herbie Hancock's iconic sound, Thundercat's experimental flair, and Kid Cudi's introspection have all contributed to shaping Chapman's musical identity. With accomplishments including performances alongside the esteemed Rick James band and collaborations with artists like Chris Crenshaw of Jazz at Lincoln Center and Mason Davis of Snarky Puppy, Chapman's reach extends beyond borders, captivating international audiences.
Chapman's musical style defies easy categorization, seamlessly blending genres to craft a distinctive sound. From established musical paths to unexplored sonic territories, his saxophone navigates it all with finesse. As he continues to evolve and innovate, Quincy A. Chapman's saxophone artistry, combined with his prowess as an award-winning poet and writer, is poised to make a lasting impact on the music and literary industries, leaving an impression that will resonate for years to come.