Bio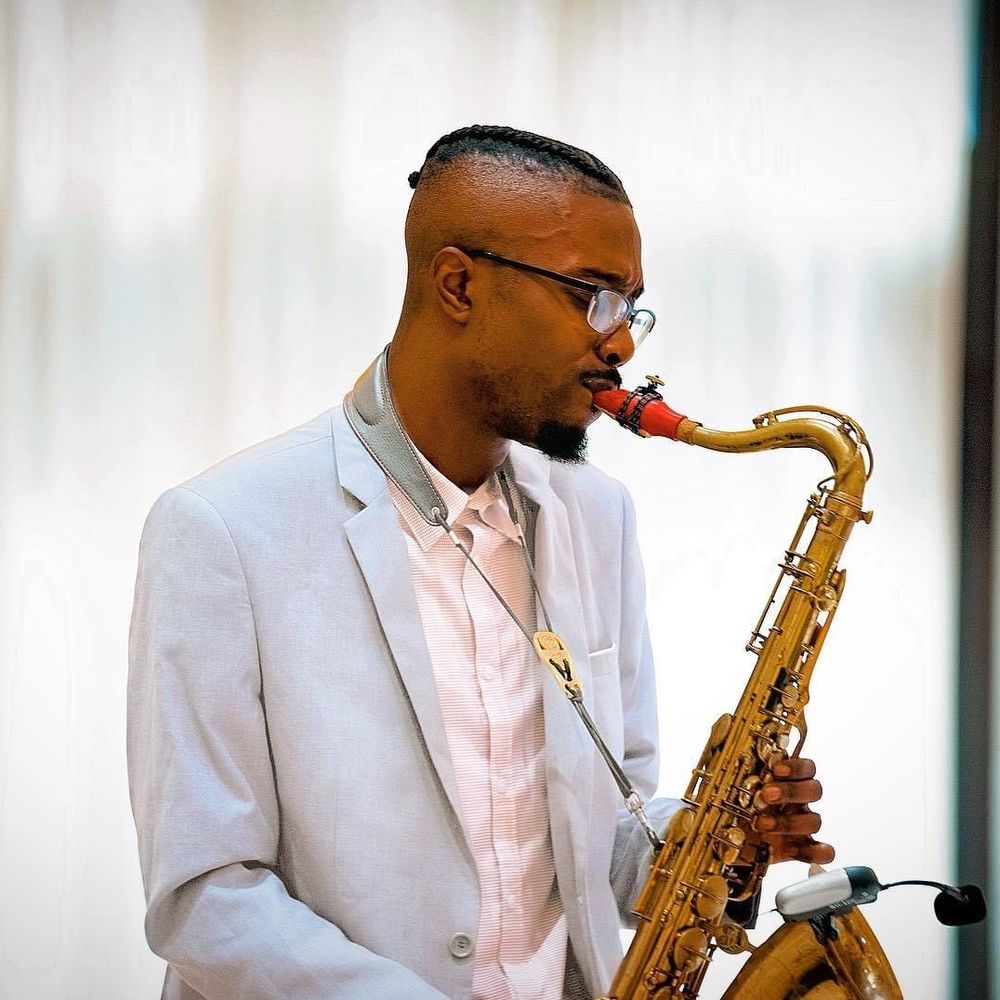 Quincy A. Chapman
Saxophonist. Artist. Educator
Quincy A. Chapman (ColossusTheKid) is a saxophonist and musician who is at the center of a new era in instrumental Urban Contemporary music. The enigma is carving out a brand new sound that will resonate deeply with audiences across the globe. Born in Harlem NY and raised in Atlanta, Georgia. Quincy A. Chapman seeks to tell stories with his music and fully express himself.

Born into a family of New York-based entertainers across various disciplines, Quincy's journey in music began at a tender age and he started performing professionally at the age of 12 as a fill-in for his father's jazz group "Solid Soul". He later studied Jazz Saxophone at Valdosta State University and graduated in 2019. Today he is an accomplished musician who is actively performing having played over 300+ solo shows across the nation. Quincy A. Chapman makes music that embodies his hopes and dreams. For the talented musician, music is an art form that is reflective of his experiences, and by using his gift he can fully express himself and deliver a musical experience that is both unique but also engaging, and relatable.

The artist had his affinity for diverse genres of music embellished and firmly imprinted by various spheres of entertainment, and genres. He was also influenced by icons such as the limitless Kanye West as well as Sonny Rollins, Kamasi Washington, Herbie Hancock, Thundercat, and Kid Cudi. His music is really about everyday life and expressing himself and he has garnered plaudits that have led to him opening for the Rick James band as well as notable performances with Chris Crenshaw of Jazz at the Lincoln Center as well as Mason Davis of Snarky Puppy. He has also proven himself on the international stage having thrilled audiences in the U.K. Today Quincy A. Chapman is an extremely versatile musician who is able to incorporate, integrate and accentuate his horn and music across a plethora of well-known and niche genres. There is no doubt that Quincy A. Chapman will have a profound effect on the industry with his brand new twist on the Sax.

Quincy A. Chapman will be releasing his project titled 'Serendipity' which will feature some of today's hits re-imagined with silky and jazzy tones from his artful sax. The tape combines various elements from multiple genres and Quincy has interpretations that are grounded in reality and maintain a very real and authentic feel but are still encapsulated by an edgy and trendy modern sound. Quincy will take the sax world by storm and shock mainstream audiences with his versatility and prowess.